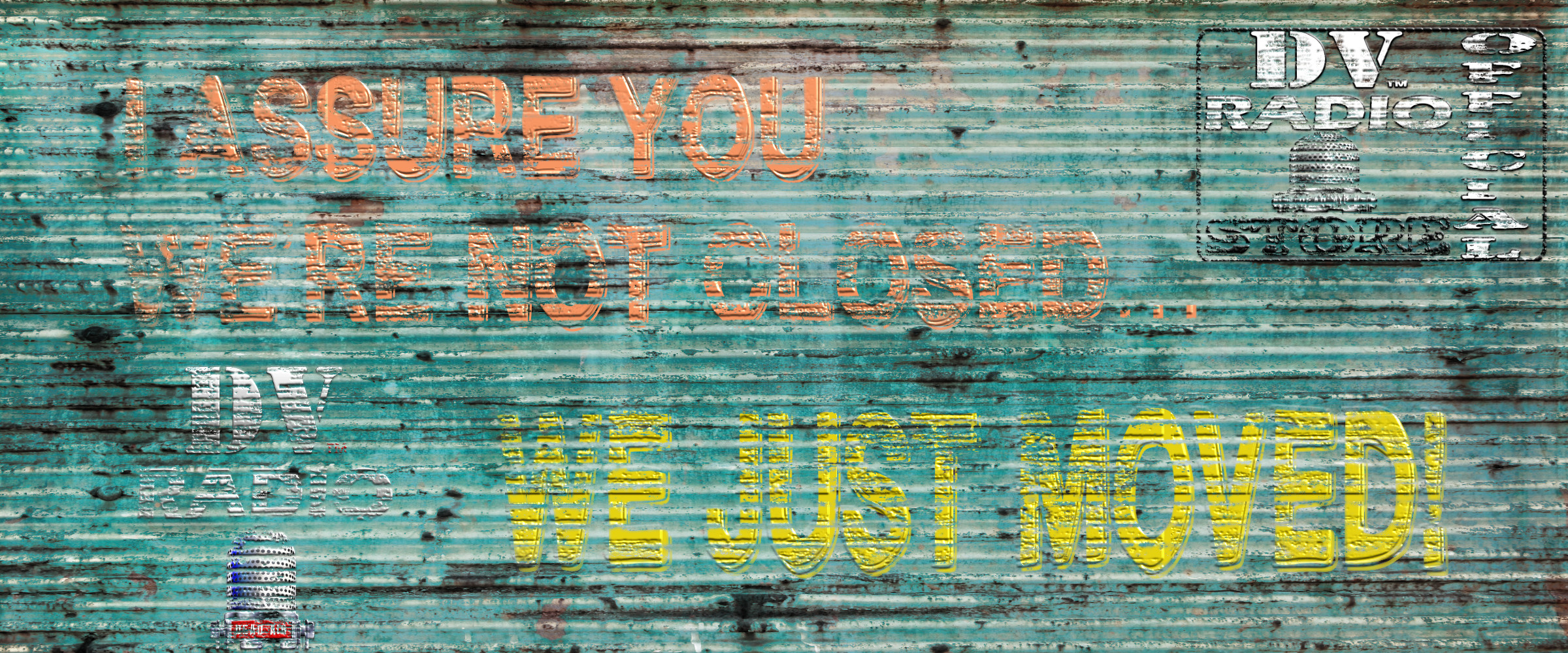 THE BAD NEWS
Sadly, we could no longer continue paying the costs to keep the store open (here) along with the amounts the merchandise was costing us.
THE GOOD NEWS
We've not closed down! We've simply moved where the DV Radio Store is located as almost all items sold are (essentially) profit to DV Radio. If you'd like to skip the rest of everything we wanted to say here, then go straight to https://bit.ly/DVR_Store and start shopping!
As you all know, DV Radio Staff 'eats up' most of the costs out-of-pocket where Patreon, donations, and our sponsor (K Bar Soap Co.) cannot cover. Although our costs seem "cheap", it adds up overtime and many of us have tens of thousands of dollars (of our own money) invested into DV Radio alone. We want to continue doing what we love because we care and love you fucksicles.
You, the listener and supporter, are the reason we're able to do what we do. We make NO MONEY from DV Radio WHATSOEVER. Not one person makes one cent from any monies that DV Radio takes in. It ALL goes back to operations and/or donations to other places (nonprofits, organizations, etc. helping our fellow brothers & sisters as well as their families). We're quite selfless and we just want to focus on our (horrible) dark humor, bringing the 22 A Day to (virtually) Zero, and making sure you have a family that you can say, "I belong. They don't care about anything but knowing I'm okay." Because, honestly, we do care.
WHERE IS THE NEW DV RADIO STORE?
We're so glad you asked! Just click this link (https://bit.ly/DVR_Store) and you'll be taken to the brand new store. There's always things being added (merchandise and designs) and you might even stumble upon a promotion (free shipping, percent off, etc.) so check back often!